It can take years before the latest medical knowledge is integrated within the standards of healthcare delivery. Years! That is too long!
Professionals develop medical guidelines and treatment protocols that comply with the latest standards and knowledge, to ensure the best patient care. Healthcare professionals can work quicker ánd better if the latest evidence is always and everywhere available. In this way, a treatment decision is formulated quickly and adequately.
Over the past TEN years, everywhereIM became an expert in providing accessible digital medical guidelines and treatment protocols aimed to support diagnosis, monitoring, prognosis, and treatment decisions. The content is provided in medical apps, which are accessible online, as well as offline, on a smartphone or a tablet, in a logical and user-friendly manner. Consequently, when users are connected with the internet, latest updates can immediately be retrieved.
The benefits of such digital solutions are outstanding. Therefore, academic medical centres, peripheral hospitals, medical associations, and also the government are increasingly cooperating with everywhereIM to digitalize their guidelines and protocols.
These digital solutions are often financed with short term grants. Practice shows that our clients often fail to find subsidy to cover long-term maintenance costs. Consequently maintenance of medical apps is often neglected, resulting in outdated content or removal of the apps from the app store, leading to potential frustrations of its users.
Now is the time for change!
everywhereIM has a clear vision for change: everywhereIM is going to provide medical content directly to the end-users. Recently, everywhereIM has started to provide professional with customised medical apps on a large scale, certified with CE-marking. In doing so, it is possible to update content directly and manage it on a central server. These apps are provided directly to the healthcare professionals within the App Stores. Costs of the provided content range between €0,99 – €3,49 per month. With this, healthcare professionals can consult medical knowledge everywhere, anytime.
To organise this on a large scale, everywhereIM is going to invest in a second business unit: everywhereIM Publisher. Accordingly, an investment is needed to attract medical doctors and developers to model apps in a large scale and to invest in marketing. Payback time for a €1.5 million investment will be two years; from then on, all investors, employees and clients will be rewarded for their contributions.
Additionally, our primary business unit everywhereIM CustomMade will continue to develop IT-solutions and provide CE-marking. Moreover CustomMade will continue with licensing no-coding software No-Code Greg to existing and new clients.
Concluding, everywhereIM has a strong strategic position, facilitating digital access to the latest medical knowledge (i.e.: medical guidelines and protocols), supporting their medical decision-making processes. Directly accessible for every healthcare professional.
TO IMPROVE HEALTHCARE. This is our purpose, our rationale of existence and the driving force of everywhereIM.
everywhereIM has grown over 10 years and possesses all required resources to flourish as the most qualified medical app publisher of Europe and in the long-run also in the United States. everywereIM's growth can be attributed to her extensive experience with clients within the healthcare sector, and her collaborations with over ten thousand users of her apps.
everywhereIM has unique qualities to become a qualified medical app publisher:
an IT-business employing developers ànd medical physicians;
extensive experience in customising medical content into accessible app formats;
no-coding software enabling medical professionals to develop their apps without the knowledge of IT;
eight years' experience with CE-marking medical apps.
NOW, is the right momentum to scale digital healthcare. COVID-19 sets this stage by compelling healthcare professionals to embrace digital healthcare. At all healthcare levels, opportunities have arisen to leverage the benefits of digital healthcare initiatives. Subsequently, the use of digital healthcare results in a higher quality of healthcare, by providing more attention to the needs of healthcare professionals.
Hence, everywhereIM perceives responsibility in acting, driven by her purpose: to improve healthcare.
everywhereIM chooses to obtain the necessary working capital through an investment. Through a democratic form of listing, investors are invited to get involved. everywhereIM will improve healthcare by digital access to guidelines on a large scale: a game changer, by and for healthcare professionals, and enabled by caring investors.
Capital is attracted to employ medical doctors and software developers who collaboratively will develop guideline apps, take care of CE-marking, and ensure the apps are up-to-date.  In the coming two years, approximately 10 FTE's will be employed and investments will be made in marketing, aiming to reach doctors and inform them of the benefits of digital working.
Capital, inspiration, and participation are needed to improve healthcare.
With the medical apps everywhereIM develops, healthcare professionals will be able to access the most up to date medical science and knowledge, securing the provision of best quality of healthcare for patients.
With everywhereIM Publisher reaching scale, and with the continuance of our existing profitable Business Unit CustomMade, the value of the certificates will increase. everywhereIM has a long-term vision and will continue to contribute to improve healthcare, at the benefit of all stakeholders!
Digital healthcare. It isn't the future, it is NOW.
Over the past ten years everywhereIM served medical associations, foundations, hospitals and the Dutch government with customised solutions. Consequently, everywhereIM obtained a large network with healthcare professionals. More than 10 thousand healthcare professionals are informed on a regular basis with our newsletter about the latest digital trends in e- and mHealth.
everywhereIM main differentiator is a close collaboration between in-house physicians and software developers. Since her establishment, everywhereIM has continuously attracted inhouse physicians with her strong reputation of quality and knowledge. In-house physicians have given everywhereIM a knowledge advantage, and moreover, also a relational advantage exists: healthcare clients have commented to appreciate collaboration with like-minded inhouse physicians over project discussions with software developers, and account- or project managers.
everywhereIM is SO/IEC 27001:2017 and NEN7510:2020/NEN7512:2015 certified and audited yearly by KIWA. This has led to secure and structured working processes, which comply with the requirements of the healthcare sector.
Since 2011, all medical apps are CE-marked by everywhereIM. Hence, medical apps are safe in use. Furthermore, everywhereIM submitted nearly 50 CE-marking files at the Dutch Farmatec/Health and Youth Care Inspectorates (IGJ).
These institutions complimented everywhereIM on her filing. These CE-marks are a prerequisite for professional and safe apps within thehealthcare sector. Correspondingly, CE-marks are important assets for serious players in the field.
everywhereIM has multiple software programs, of which she possesses 100% of the Intellectual Properties (IP). In 2018, everywhereIM invested in the development of a software program enabling quicker production and publication of apps. This software program is called 'No-Code Greg', and is an important growth driver. No-Code Greg provides the opportunity to create apps without any IT-education.
With No-Code Greg medical content can be modelled relatively easy and at low-costs. The doctors of everywhereIM create the medical content, publish the apps in the App Stores and ensure that CE-Marking. Usually, this is realized within two weeks. Not only, does everywhereIM use the software of No-Code Greg for her own purposes, she also provides licensing to customers. In this case, medical content remains the responsibility of the client.
"Healthcare Apps need to comply with certain rules, as they can be used as medical devices. It is therefore essential to choose for an app developer who is a good partner, and who pro-actively cooperates with you, this is everywhereIM."
Prof. dr. M.P. (Marlies) Schijven
Surgeon in the Academic Medical Centre Amsterdam
A practical A, B, C, D
The market is more than ready. The number of requests from medical professionals has started to increase:
A. Currently, most physicians consult guidelines from paper and PDF;
B. Medical apps for consumers are ahead and professional healthcare apps are lagging behind;
C. The next generation of physicians demands a digital solution;
D. everywhereIM offers affordable digital solutions.
A. GUIDELINES ARE STILL MOSTLY DISTRIBUTED VIA PDF OR PAPER
Worldwide, healthcare is organised according to guidelines and protocols. They are based on thorough analysis of both scientific literature as well as best practices, and often based on the input of patient organisations.
In the Netherlands, there are approximately 525 national guidelines for medical specialists. These guidelines, and their ±50 annual updates are currently distributed mainly through websites or professional literature, often in paper or book format. Sometimes, guidelines are issued as a PDF for the smartphone or iPad. For the user, this is not convenient. Do you ever read a PDF on your mobile phone?
B. PROFESSIONALS MEDICAL APPS LAG THOSE FOR CONSUMERS
Back in 2017, Prof. Chavannes observed that the number of medical apps for consumers was booming. Every developer could contribute, and apps were published in the App Stores.
Correspondingly, while the growth of medical apps for consumers increased, the growth of medical apps for healthcare professionals lagged behind. This is understandable, as software developers have little medical knowledge or expertise. Simultaneously, professional medical associations are responsible for ensuring the quality for their members (read: healthcare professionals), but often lack the financing associated with the labour-intensive work required in the development of apps for their members.
C. THE NEXT GENERATION DEMANDS A DIGITAL SOLUTION
Young physicians during their studies learn to quickly find and apply medical knowledge. This new generation, as well as much of the current generation of physicians, has grown up with the convenience of a smartphone (iOS or Android). Medical publishers sometimes issue guidelines as PDFs and label this as 'eHealth'. However, the benefits of a smartly modelled app are extensive, compared to reading a PDF on a mobile!
An app offers many advantages: it can be centrally and continuously updated with the latest scientific knowledge and revisions. An app can include interactive calculation tools and medical scores. Moreover, content is much easier to access because of the user-friendly features. Perhaps, the greatest merit of medical apps is their contribution to patient safety. The increasing demand of the younger generation of physicians, along with the influences of the COVID-19 crisis, attributed to the growing demand for eHealth solutions. Requests are mostly approaching everywhereIM via mouth-to-mouth: the net promoter score of everywhereIM is high.
Furthermore, the rising demand for digital healthcare also has a costs-benefit. Digital healthcare contributes to controlling the rising healthcare costs, whilst ensuring and improving the quality of healthcare. By systematically applying digital healthcare; total healthcare costs can be reduced by about 18% in the period up to 2030, as McKinsey has calculated. Future healthcare needs of our further ageing society can therefore be served with the same resources as today.
D. everywhereIM HAS THE SOLUTION, KNOWLEDGE AND SOFTWARE
everywhereIM has been developing custom made solutions for healthcare since 2011: for medical associations, hospitals, and regional healthcare initiatives. These projects have put everywhereIM on the map in the Dutch medical academic landscape. Evidently, everywhereIM has the vision, the knowledge, the experience, the software and an extensive database with over 10.000 healthcare professionals she contacts on a monthly basis.
everywhereIM has all resource to create medical apps on a large scale and enable direct access for healthcare professionals. In addition, everywhereIM continues to support her network with custom made projects and software solutions.
everywhereIM offers in-app guidelines and protocols. Subsequently, updates are accompanied by notifications, so that the user is always aware of changes.  Moreover, further improvements are made in dialogue with medical specialists.
Now is the right time for everywhereIM to roll this out on a large scale.
First, there will be a division into the business units of everywhereIM: a business unit 'everywhere IM CustomMade' and a business unit 'everywhereIM Publisher'.
everywhereIM CustomMade will ensure unabated focus on customised solutions. This business unit will continue to provide custom made projects as well as subscription to the No-Code Greg platform.
everywhereIM Publisher will attract physicians and medical students who are involved in modelling medical guidelines. First, apps will be developed for the 20* medical specialties where demand and needs are the greatest.
An app will be developed for each medical speciality in which guidelines and protocols are made available in a efficient and intuitive way. Think of 'The Surgical App', 'The Dermatologists App', 'The Nephrologists App' etc. These apps are CE-marked and maintained following the latest state -of-the-art knowledge. An editorial team of physicians will ensure the reliability of the latest medical content according to the so-called 'living documentation' principle using No-Code Greg.
Healthcare professionals get access to the app, in which one protocol is available for free. The other protocols and calculation tools will cost €0,99 or €3,49, depending on complexity. Based on experience and feedback from the market, it appears that this tariff will not be a barrier to broad adoption.
Then, everywhereIM reaches multiple disciplines consulting their medical app daily. Because guidelines are often developed at European level, and the organisation of many medical specialties are at a European level, the content will be first be made available in English as well as Dutch. This way, everywhereIM will not only reach healthcare professional in the Netherlands, but also beyond.
*List of the first medical specialties to be reached: anesthesiology, cardiology, dermatology, gastroenterology, geriatrics, gynecology, surgery, internal medicine, pediatrics, otorhinolaryngology, microbiology, neurosurgery, neurology, oncology, ophthalmology, orthopedics, pulmonary medicine, psychiatry, radiology, rheumatology, emergency medicine and sports medicine.
"I am very satisfied with everywhereIM, we had good and fast consultation. Bringing my app to the market has been my big wish for years, which certainly came true partly thanks to everywhereIM, I'm very proud that I can propagate my specialism through this app".
MD. Marianne Crijs
Dermatologist at the Netherlands Cancer Institute
To develop, certify and provide No-Code Greg apps on a large scale, an investment in additional doctors, software developers and expansion of marketing is needed. The largest part (±80%) of the required €1.500.000 will be used for staff expansion for content modelling. In addition, investments will be made in marketing and data analysis (20%). A start is made to develop apps for the first specialties in the Netherlands.
A Discounted Cash Flow method was used to determine the organisation's valuation. This valuation amounts to approximately €11 million pre-money. The issue of shares is done at a more favourable valuation of €7.5 million.
The turnover of everywhereIM CustomMade was €600.000 in 2020. While still small, recuring subscriptions revenues are increasingly contributing to this business unit's income. In recent years a lot of time and money has been invested in developing software that will be used in both business units. everywhereIM has funded all investments with its own resources and is free of external debts or financing.
The business unit 'CustomMade' generates, as previously stated, a positive cash flow which is sufficient to allow these activities to grow autonomously. In the current year, 2021, sales growth of 18% is expected, this estimate is in line with previous years when sales grew by 13% (2019) and 24% (2020).
Remaining an important technical and financial base for the entire business, this business unit will benefit from the marketing done in the Publisher business unit. Moreover, the market is now more ready than ever for the use of apps.
'everywhereIM Publisher' will be established at the end of 2021. The personnel costs, software development and marketing will initially be supported by the revenue from the other business unit, until the investment from this process will contribute.
From 2022 onwards, the new business unit is expected to have revenues. In this year 10 FTEs will be hired to model and maintain content. In the first 2 years, the model assumes a modest adoption of protocols and tools by a still conservatively low number of physicians purchasing. By the end of 2022, it is expected that 1500 healthcare professionals will purchase an average of 3 protocols/tools per month. The price of €0.99 per protocol or €3.49 per tool will not hinder greater uptake. However, assumptions are conservative as end-users are expected to take some time to get used to digital access.
By the end of 2023, approximately 3,000 or 1% of the 300.000 healthcare professionals in the Netherlands will be reached. Although it may be possible to accelerate this, this (still) is the starting point.
The organisation can make use of the knowledge and skills already available. The groundwork has been done!
The activities of everywhereIM Publisher are prognosed to be profitable from 2025 onwards. As of then, it will be proposed to allow dividend payments.
everywhereIM Publisher approach
everywhereIM will first model apps for specialists. The largest 20 specialties together employ 24.000 medical specialists (Prismant, 01012019) and there are 525 national guidelines (FMS, 2020). In the Netherlands, there are over 300.000 healthcare providers (source: CBS).
It is assumed that by 2023, 16 apps will be published containing 180 protocols and 80 measurement tools. To model these, the number of staff members will be gradually increased from 2021 onwards. The organisation uses young and enthusiastic (recently graduated) doctors, and doctors with an ambition to work at the intersection of healthcare and IT. Consequently, salary costs are relatively low.
The sale of the first apps is assumed in 2022, with an increasing number of users, leading to strong and stable growth in revenue and results. At the end of 2023, approximately 3.000 app-users are forecasted, or 13% of the total number of specialists in the Netherlands.
In 2023 everywhereIM will also start publishing apps internationally. The advantage is that with a single app a large group of specialists can be reached. Assumptions show only a relatively modest growth in Europe and the US.
The forecast does not yet consider several realistic opportunities.
Only 8 of the 20 largest specialisms are taken into the assumptions. Thus, there is a much larger growth potential than what has conservatively been projected.
As described, the international growth opportunity has hardly been taken into the assumptions. As this growth will involve an expansion of Dutch apps within a similar specialism to neighbouring countries, this can go much quicker than modelled. To give an example, if the Gastroenterology app is a success in the Netherlands, it can also be rolled out internationally with language adjustments and some country-specific adjustments.
The price of €0.99 per protocol and €3.49 per tool will not hinder a larger uptake. However, it will take some time before the apps are ready and awareness and adoption are high enough to realise greater growth of the apps.
Moreover, the forecast does not take into account that medical associations are embracing everywhereIM's plans and encouraging use, which could make the rollout even faster.
Another opportunity not part of the forecasts yet, is the potential use of user data that could further improve digital healthcare.
Lastly, a possible merger with a strategic partner could boost results. If the purpose is better served in the hands of a strategic partner, it may be proposed to merge everywhereIM with this party. In this case, attention will be paid to serving both the purpose and the interests of the certificate holders.
everywhereIM has chosen to finance the investment through an initial public offering (IPO). With this, everywhereIM offers the opportunity for inspired stakeholders to be involved as co-owners. In addition, an IPO helps with the tradability of this investment.
everywhereIM offers certificates through the trading platform of Nxchange, a platform that has won many awards for innovation. The platform of Nxchange is a marketplace for investments. Nxchange has a licence to operate the trading platform from the AFM (Netherlands Authority Financial Markets). In addition, Nxchange is licenced by the AFM to provide investment services. More information on registration with the AFM can be found on the website www.afm.nl. Furthermore, the AFM and the Dutch Central Bank supervise the Nxchange.
everywhereIM welcomes employees, healthcare professionals, patients and all other stakeholders to contribute to her growth: this is an inclusive model with a long-term effect for better healthcare. A certificate holder will be kept informed and invited to participate in strategic and impactful decisions: the people involved know best what is needed.
On 11 February 2021, the certificate holders agreed to issue certificates; everywhereIM issues 40,000 certificates of €37.50 and registration is possible for at least 10 certificates (€375). On the last page of this prospectus the method of purchasing certificates is described. When the subscription reaches €750,000 the listing will proceed.
Also, interested parties can get a discount on the price of a certificate in the following situations:
If you buy certificates for €100,000 or more, you will get a discount of 2.5%. A certificate then costs € 36.56. In total you then pay € 97,500 for 2,667 certificates.
If you buy certificates for €300,000 or more, you get a discount of 5%. A certificate then costs €35.63. In total you then pay €285,000 for 8,000 certificates.
If you buy certificates for €500,000 or more, you get a discount of 10%. A certificate then costs €33.75. You then pay a total of €450,000 for 13,333 certificates.
"Developing a CE-certified, AVG proof medical intervention app was a lot of work. We are extremely happy we have succeeded, and that we can now put a new treatment algorithm for newborns into practice".
Prof. Dr. AMC (Annemarie) van Rossum
Paediatrician-infectiologist at the Erasmus Medical Centre, Principal of the NeoPIns App
everywhereIM: 2 business units – 3 examples
Below are some examples of the three current strategic pillars of everywhereIM:
1. Example CustomMade apps
everywhereIM has developed almost 100 bespoke projects.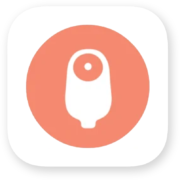 An example is the Stoma app, developed by doctors from Amsterdam UMC in consultation with patient associations and 'stoma wearers'. The app was developed to provide additional information and guidance on the topic of stoma to adults with a stoma. In so, the app is a valuable tool for people who are getting or have just gotten a stoma. Also, a study has been launched to compare the various methods of providing information and personal guidance between the Stoma app with traditional guidance.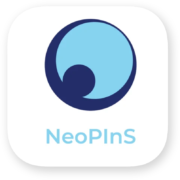 Another example is the NeoPIns app*, developed for Erasmus MC Sophia. The app helps paediatricians minimise antibiotic use amongst newborns for blood poisoning (sepsis). Giving antibiotics to a baby is not something paediatricians prefer to do, but sometimes it is necessary to prevent blood poisoning. The NeoPInS app will indicate when it is necessary to start antibiotics and when the treatment can be stopped. It is envisioned to offer the app on a European level, currently it is used by Dutch and Swiss hospitals. The client is Prof. Dr. Annemarie van Rossum.
* Source: https://www.icthealth.nl/nieuws/app-moet-gebruik-antibiotica-bij-babys-beperken/
These examples are part of everywhereIM CustomMade.
2. Examples of No-Code Greg apps
An example of a No-Code Greg app is the app "Emergency Care for Children"*.
The app "Emergency Care for Children" provides just-in-time information for doctors and other healthcare professionals who have to attend to critically ill or seriously injured children.
The information is presented visually and textually with the aim of transferring knowledge quickly in emergency situations. To optimise the use of the app under these circumstances, the focus is on the most essential information for taking the right first steps in the golden hour of healthcare.
The app is based entirely on the book "APLS Compact: Emergency Care for Children", which was published by the SHK  Foundation. In this book and this app, national guidelines and protocols, made or endorsed by the scientific associations, have been used where possible.
*Source: https://apps.apple.com/nl/app/spoedeisende-hulp-bij-kinderen/id1552389379
Some examples of No-Code Greg licences already concluded are:
Helicopter – Mobile Medical Team
PORSCH app
Oncomid app
RAKU app
BovenIJ Ziekenhuis
Ministry of Defence
Neuromind app
App Maxima Waaier
These examples are part of everywhereIM CustomMade.
In these examples, customers have licensed No-Code Greg.
Phase I
everywhereIM started building apps directly for the end user in 2020 (i.e. on everywhereIM's own account and not on behalf of a medical association or hospital) and has since modelled and published various guidelines in app form. The apps are available both online and offline. Examples are:
The Antibiotics app: This app provides advice on antibiotic treatment decision making for common infectious disease conditions, based on evidence-based guidelines. The app is suitable for specialists, assistant physicians and interns. CE-mark NL-CA002-2020-49437.
The Anticoagulation app: Six guidelines on anticoagulation are used in this app. These guidelines come from the Dutch Society for Anaesthesia, Cardiology, Vascular Surgery and the Dutch Society of Internists. With this interactive app, users always have the guidelines at hand and can find the information quickly. The Anticoagulation Booklet is a must have for every specialist, assistant physician or resident! CE-mark NL-CA002-2020-49528.
The Acute Medicine App: This app provides advice on the most common emergency diagnoses, based on evidence-based guidelines. The app provides a clear overview of the medical advice. The app is suitable for specialists, assistant physicians and interns. CE-mark NL-CA002-2020-53232.
The Anaesthesiology app: In the Anaesthesiology Guidelines app, guidelines are used that originate from the Dutch Anaesthesia Association. At the moment, the following guidelines are available: 'ASA classification children', 'Perioperative fluid management in children' and 'Pain in cancer'. In addition, three tools are available in the app. CE-mark NL-CA002-2020-49437.
The next apps to be published are new apps for Gastroenterologists, Dermatologists, Surgeons, Internal Medicine, ENT, Geriatrics, Paediatrics, Pulmonary Medicine and Cardiology. Based on input from doctors, it will be decided which apps will be built first and the input of certificate holders will also be taken into account.
Phase II
The next step is to model the medical EU guidelines and to expand the existing published apps in the Netherlands with these EU guidelines. This step will be carefully prepared by the doctors of everywhereIM in consultation with its users. In addition, in this phase a small team of data analysts will conduct research on the use of the various apps and their applications, based on the usage data. This information could lead to new research and publications. Then, the use of guideline and protocol apps may lead to new insights into the creation of the new guidelines.
Phase III
The end-users eventually are provided the possibility to take over the further digitisation as well as the management and releases of the guidelines. Examples of potential end-users are a medical association of a medical professional group. In an ideal world, medical associations will use the No-Code platform to keep guidelines and protocols up-to-date with a small international team of doctors from the relevant specialty and actually deploy the No-Code programme according to the principle of 'living-documentation'.
These examples are part of everywhereIM Publisher.
Since the start in 2011, everywhereIM has embraced her purpose of 'MAKING HEALTHCARE MEASURABLY BETTER'.
But in early 2021, purpose-driven work was officially launched, which means that every decision or task within everywhereIM is preceded by the question "Do I, with this decision or action, fulfil the purpose of everywhereIM?". This purpose is laid down in the articles of association of everywhereIM.
Our purpose has consequences; it quickly makes clear what we say 'no' to, and what we wholeheartedly embrace.
Although we were repeatedly asked to provide solutions outside the healthcare sector, everywhereIM is guided by her purpose. And thus, No-Code Greg and the other services and products from everywhereIM are offered and applied exclusively in the healthcare sector.
Starting July 1st, 2022, everywhereIM will measure and report the impact of how apps are used and to what extent this makes healthcare better.
Because everywhereIM aims to improve healthcare in collaboration with its stakeholders, active involvement from the healthcare sector is welcome. Here everywhereIM also meets the demand from healthcare professionals. Moreover, the choice fits with an innovative more democratic exchange: accessible to all.
everywhereIM is a B.V. (Dutch private limited company), founded on 14 March 2011. everywhereIM worked for 9 years under the name everywhereIM Ltd. and changed to everywhereIM B.V. in 2020. The reason for this change was the reputation of the B.V. in the Dutch market. The only shareholder is DutchConnexion B.V., of which 100% of the shares are owned by the founder of everywhereIM.
everywhereIM is located in the Amsterdam Health & Technology Centre (AHTC) at Paasheuvelweg 25, 1105BP in Amsterdam. She is located opposite the Academisch Medisch Centrum in Amsterdam, and is surrounded by many eHealth offices.
Also, starting from September 2021, everywhereIM is located within the Erasmus University Medical Centre, at the Dr. Molewaterplein 40, building Ba, 5th floor.
everywhereIM is registered in the trade register of the Chamber of Commerce under number 76928810.
The envisaged legal structure after the investment assumes that the placement of certificates has already taken place successfully.
To make the structure transparent and fair, the shares of DutchConnexion have been converted into 160,000 certificates, and 40,000 new certificates have been issued.
All shares are certified, and all have equal rights and obligations.
Rights of certificate holders
The certificates include all rights to payments made on equity by everywhereIM B.V., such as dividends and its fair share in the surplus on dissolution.
Investment the risk is that the share price develops negatively or that less or no dividend is paid. These risks are related to the business risks described below.
Lower number of users than expected:
If the number of users is smaller than expected, revenue growth will be slower. With half the number of users, it will take about 1.5 years longer to make a profit.
Errors in the app:
Although CE marking and test documentation reduce the risk, an error cannot be 100% excluded. However, the risk is minimal, but may affect the value of the company. Privacy risk is minimal because the apps do not contain any personal data.
Availability of apps:
When new versions of iOS or Android are released, apps need to be updated. everywhereIM invests in "hot-code push", which means that a one-time update is available for all published apps. While this minimises the risk, it cannot be ruled out completely that an app may be temporarily restricted/unavailable. This would lead to user frustration and possibly a slower rollout.
Delayed development of apps:
The development of new apps may be slower, may cost more money than planned or may not lead to the desired outcomes. The impact will be relatively limited as it will not have a negative effect on other apps.
Loss through competition:
There are few players offering medical guidelines and protocols apps aimed at healthcare professionals.
IT organisations with doctors on their team, a No-Code programme and knowledge of CE marking can copy the work of everywhereIM. If they also hold an ISO27001 and NEN7510 certification, they are serious competitors.
Existing IT companies with a No-Code programme for creating apps are BettyBlocks and Mendix. The basic subscription of Mendix, for example, costs €2.000 per month. They do not serve the healthcare sector now, but could do so, by hiring doctors and an agency for CE marking.
Likewise, publishers with access to a No-Code programme can recruit doctors to model content and hire an agency for CE marking.
Competition is certainly expected over time and is even welcome as the healthcare market is and will remain large enough for different players.
Staff turnover:
No one is irreplaceable, but a number of employees have been involved for many years, and although the file and software knowledge are well documented, the departure of several employees at once can lead to a slowdown in growth.
Also, a possible loss of management will temporarily slow down the roll-out of the strategy.
Loss of culture:
everywhereIM has deliberately built an innovative and informal culture, where not ego, but rather common knowledge sharing is central. The culture is built on mutual respect and teamwork. Behaviour that goes against these core values can ruin the culture. This is a risk that could affect the pleasure with which the team works together, which could have a negative impact on the results. In the past, on one occasion, an employee was let go because this risk threatened to manifest.
Fiscal risk:
As described, the activities of everywhereIM BV were taken over from everywhereIM Ltd on 1 January 2020. The assets and liabilities of the everywhereIM Ltd were thereby acquired for the book value as of 31 December 2019, taking into account a goodwill of € 6.000. Although this is a common valuation method, there is a risk that the tax authorities may take a different position. If the tax authorities were to state that the acquisition price is too low, there is a risk that the acquisition price will have to be set higher, which would result in a proportionally lower profit for everywhereIM BV. However, we do not expect any discussion on this.
Another tax risk could arise when selling Apps from a store. To minimise this risk, the applicable international VAT rules are closely monitored.
Legal risk:
Since the establishment of everywhereIM BV, there have been no legal cases of significance on the financial position or profitability of the company. And as far as is known, no such cases are being initiated. This also applies to government interventions and arbitrations.
Sector risks:
everywhereIM operates only in the healthcare sector. Although this is a very conscious choice with many advantages, there is also a risk of sector conditions changing. An example could be government intervention, which would require a change in strategy.
Organisation and Governance
The organisation is led by founder René Kock. After a career in the pharmaceutical industry, René started his first business in 2004 with a company developing mobile solutions for doctors, at the time for the Palm and Psion. After selling to KPN, he started a company that developed mobile ads for doctors but also for consumers. He sold this company as well. In 2011, he started everywhereIM, which has focused on healthcare since 2012. With all the lessons learned from the past, appropriate digital solutions are now being developed for healthcare providers and patients.
Antoinette van Lier is CFO of everywhereIM and life partner of René. She has a background at ABN AMRO (private equity and consultancy), PGGM (asset management) and she co-founded Ownership Capital, a sustainability-oriented independent asset manager.
The management team also includes Ingrid Oude Wolbers. She will lead everywhereIM Publisher in the role of COO. Her background as Segment Manager, Business Owner and Project Manager at Wolters Kluwer makes her the ideal candidate to lead everywhereIM Publisher. Ingrid's legal background can also play an important role in CE marking.
everywhereIM is a close team of 18 employees including several interns, with differences in background, gender, and age, but with a shared passion for innovation, healthcare, and purpose. The doctors are mostly young people who, after medical school, have been captivated by the possibility of digital working. Some of them are part-time doctors doing a PhD. The conviction to improve healthcare through digitisation is shared by innovative and driven software developers. The team has the drive to be the best in terms of quality.
The ISO and NEN certifications that are annually approved by KIWA, as well as the legal knowledge of CE marking are proof of this.
Work around clients occurs in small teams. These teams are flexible to be able to work optimally on the customer's request. These teams are largely self-managing and led by the purpose, which means that for each decision it is considered to what extent this will measurably improve healthcare. Each team consists of at least one doctor, one software developer and one project manager.
Due of the ISO and NEN certifications, there are periodic meetings such as the project meeting, developer meeting, net-data meeting, 'user access management meeting', medical meeting, etc. In addition, four times a year there is a plenary session with all team members where the financial director and day-to-day management also come together to discuss learning points and strategic opportunities.
The STAK Board will protect the interests of the certificate holders and guard the purpose. The STAK Board will consist of three members: someone with knowledge of everywhereIM, someone with ethical managerial knowledge, and someone who represents the vision of the future. The STAK Board will meet three times a year.
The Supervisory Board will supervise the management of everywhereIM B.V. and will assist the management with expertise and advice. The Supervisory Board will consist of three independent members with diverse backgrounds: the first two persons have already committed: one with a medical background, Prof. Dr. Paul Fockens MDL-specialist and one with financial expertise, Drs. Marrit Mulder RC. The third person will be nominated by the larger investors. The Supervisory Board meets at least four times a year and is appropriately remunerated for its role.
If after reading you still have questions, everywhereIM is pleased if you will contact them:
The offer period opens on September 28th 2021 and ends on November 30th 2021.
Investors should register in the following manner: Please complete, sign and send the registration form that is available on the website of https://www.nxchange.com.
When you register, you open your own account with Nxchange. The balance can be topped up on the account by means of an iDEAL payment or a bank transfer. If the balance is sufficient, the depositary receipts for shares can be purchased.
Nxchange has a trading platform. This platform is a marketplace for investments. This means that you can buy and sell bonds and (depositary receipts for) shares on that trading platform. Nxchange has the necessary permits for this from the Netherlands Authority for the Financial Markets (in accordance with Section 2:96 of the Financial Supervision Act).
In order to eventually invest in companies and buy certificates of shares or bonds, you need proof of identity that you can upload.
Hoofdkantoor Amsterdam
Paasheuvelweg 25, Toren 5D
1105 BP Amsterdam-Zuidoost
Kantoor Rotterdam
Dr. Molewaterplein 40
3015 GD, Rotterdam ©2011-2021 EVERYWHEREIM. ALLE RECHTEN VOORBEHOUDEN.